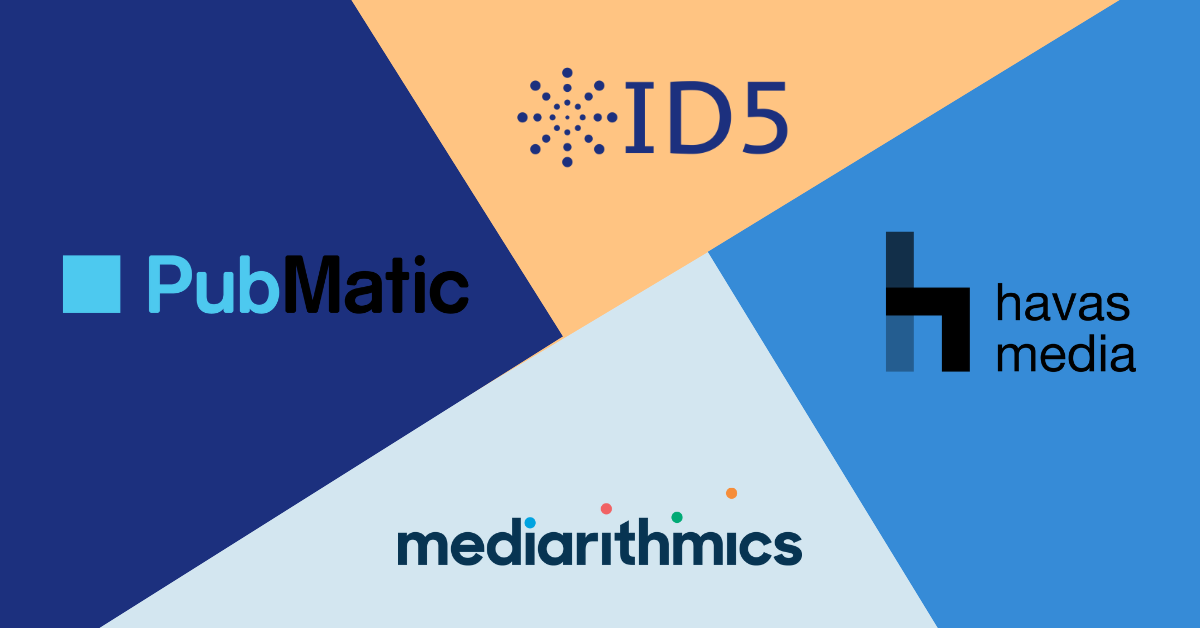 PubMatic and Havas Media Leverage ID5 ID to Help Brands Exceed in Cookieless Environments
Posted by Alex Taylor
On May 25, 2023
PubMatic and Havas Media today announced the results of a new joint solution that exceeded viewability targets in cookieless environments. Data from Havas Media reveals that campaigns powered by the new integrated solution achieve a video completion rate of 73% (vs. a target of 70%), with viewability at 77% (vs. a target of 70%). 
The transition to cookieless digital advertising presents media buyers with an opportunity to discover new ways to reach their target audiences and create optimal, consistent user journeys. Havas Media's audience and data platform, Converged, includes ID and non-ID (panel/survey) data for campaign planning, activation, and measurement. Within the Converged platform, media buying teams at Havas Media create addressable audience segments based on first-, second- and/or third-party data. Havas Media was looking for an independent technology partner to help activate addressable audiences for brands, especially in environments where cookies were no longer present.
Havas Media partnered with PubMatic to activate its data segments in cookieless environments. Data segments created in Converged (which is powered by Mediarithmics) were converted to ID5 IDs, then seamlessly onboarded into PubMatic's addressable solution, Connect, so that these audiences could be matched to publisher inventory. This enabled Havas Media's traders to analyse ID5 propensity on each publisher across PubMatic's video portfolio to curate inventory and increase scale for the campaign. In addition, Havas Media was also able to activate these addressable audiences on top of its Meaningful Marketplace.   
"ID5 is committed to supporting buyers and sellers to make the most of the cookieless audiences today and help them smoothly transition to the post-cookie era," says Mathieu Roche, Co-founder, and CEO at ID5. "We are delighted to see our partners building new effective solutions that can leverage the ID5 ID to help their clients improve performance and profitability."
"By partnering with PubMatic and leveraging its addressable solutions, we've seen a demonstrable uplift in performance across various key metrics," said Davide Costantino, Head of Digital Hub, Havas Media Group Italy. "This has enabled us to deliver more value to our clients and maintain a competitive advantage, despite the challenges associated with the depreciation of third-party cookies. The team at PubMatic has proven deep knowledge of both the buy-side and the sell-side of digital advertising, meaning they truly understand how to deliver value as a supply partner for our Meaningful Marketplace." 
"The solution we have built with Havas Media offers many benefits across the digital advertising ecosystem. Publishers maximise the value of their audiences and media buyers gain access to premium inventory, with next-gen addressability and transparency across digital channels including CTV, online video, mobile app, and web." said Francesca Warne, Director Advertiser Solutions, PubMatic EMEA.