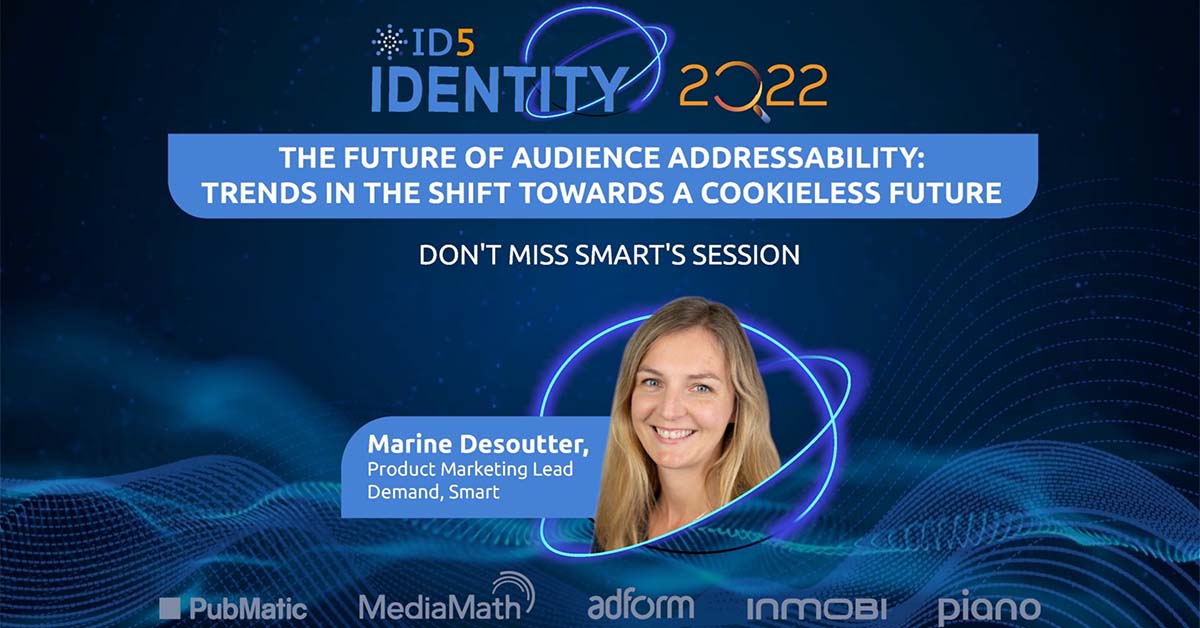 Identity 2022 sessions: The Future of Audience Addressability with Smart AdServer
Posted by Alex Taylor
On Feb 11, 2022
The Future of Audience Addressability: Trends in the shift towards a cookieless future by Smart AdServer was the first session of ID5's annual event, Identity 2022 in January.
For this opening session, Smart's Product Marketing Lead, Demand, Marine Desoutter, shares a sneak preview into the key insights from Smart's Identity Indicator report V3. This report highlights identity trends from eight major markets, from GDPR consent rates to alternative ID usage, and more.
Let's take a closer look at what was covered:
A recap of the cookie deprecation timeline so far. Including the implementation of GDPR and CCPA laws, as well as Apple iOS and IDFA limitations.
The share of ad inventory from browsers already limiting third-party cookies i.e. Safari and Firefox. For desktop, Smart found the share to be significant in Germany, France, and Spain. And for mobile, the same can be said for Germany, US, UK, and Spain.
The share of ad inventory without a user ID (no cookie, mobile ID, or other user ID sent in the bid request – alternative IDs excluded). This is most significant in Germany, US, and UK. For these, more than half of the inventory does not have an ID in the bid request.
The share of ad inventory with alternative IDs is growing significantly. In Germany, US, Mexico, and UK, more than half of the inventory already has at least one alternative ID in the bid request.
An overview of what's in store for 2022. This includes the intensifying of cookieless buying strategies and mobile ad spend moving heavily towards Android.
Download the full report here, and watch the session from Identity 2022 below.